Within one month we renovated the entire hot zone of an 40 years old Ferro enameling furnace, replaced its control panel and added extra air seals.
Main achievements thanks to this intervention were :
Improved enamel coating quality
Reduced energy consumption
Improved process stability
Improved equipment reliability
---
---
Introduction
A Danish manufacturer of large complex warm water tanks operates an 40 years old enameling furnace.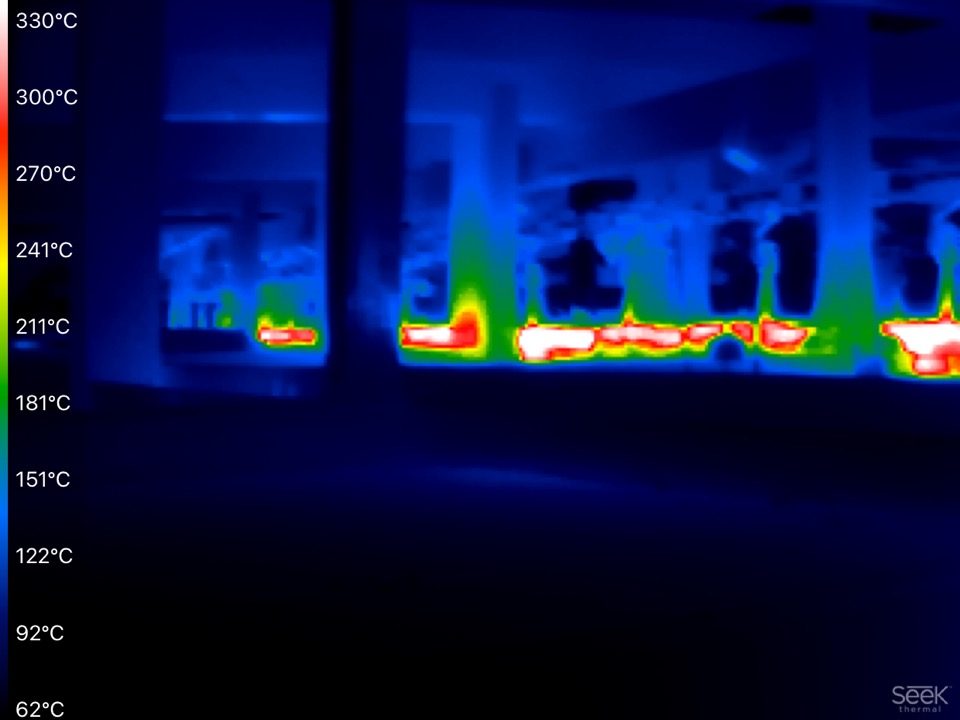 This furnace suffered considerable energy losses thru the roof & rear wall and its heating system & control panel were in a bad condition too.
Various other furnace components were modified by local "specialists" and didn't perform correctly.
Process temperatures fluctuated strongly due to changes in conveyor loading pattern and deviated significantly from the setpoints.
Scope of project
To resolve the above described issues, the customer accepted the following project scope for this enameling furnace renovation :
Reconstruction of steel structure
Renewal of entire hot zone, including

new radiant tubes
new metal flue
new insulation
new clean-out door
new shoe plate track

Installation of new control panel complete with new cables & conduits
Installation of new air seals & radiation shields
Installation of new furnace chain, shoe plates, drop rods & subs.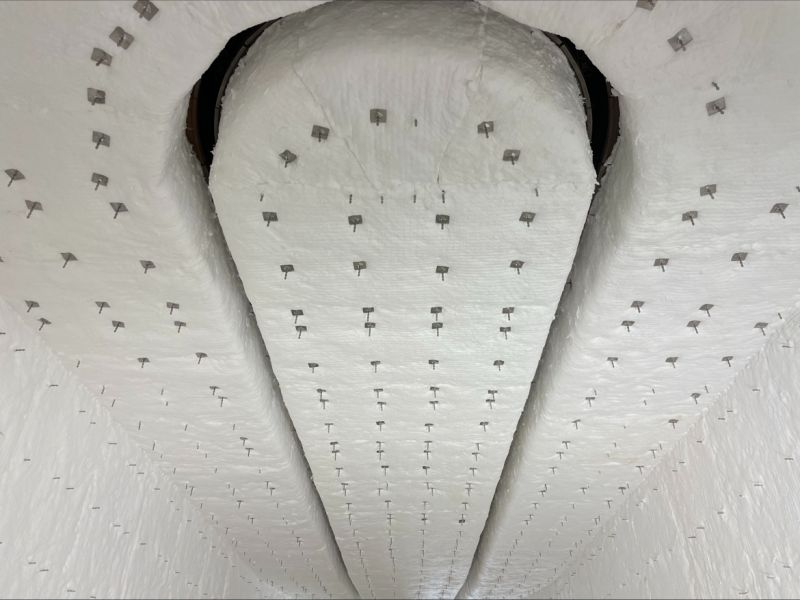 Project planning
The entire furnace renovation was accomplished within 4 weeks during the annual summer holidays.
Below an impression of our top level project planning.
| | |
| --- | --- |
| Week | Work |
| 1 | Remove all heat resisting alloy & insulation materials from the hot zone |
| 2 | Repair / Reconstruct steelwork. Placing insulation anchors. Start insulation |
| 3 | Insulating roof, side walls & floor. Mounting air seals. Installing new control panel & cables |
| 4 | Installing new metal flue, radiant tubes & radiation shields. Commissioning. |
| 5 | Verifying & adjusting process parameters during production |
Achievements
Project completed in time
The project was completed in due time thanks to proper preparation, good teamwork between the participating companies and detailed project progress tracking.
Improved temperature control
Extra thermal heating power thanks to realized energy savings in combination with switching from high/low to proportional burner regulation resulted in almost perfect temperature control.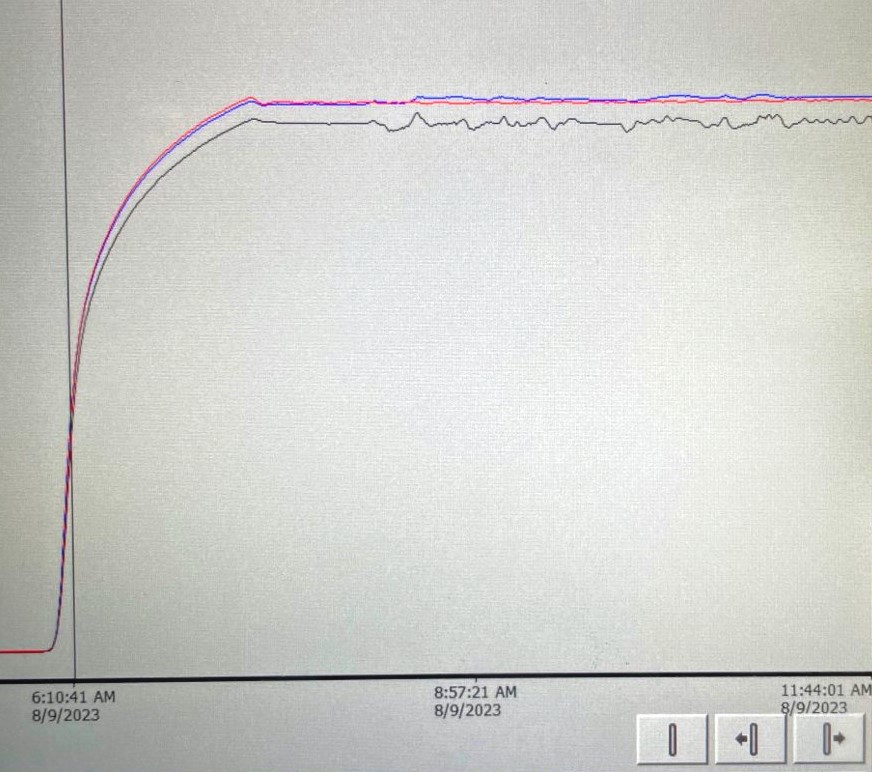 Temperatures of zone 2 & 3 remained constantly at their setpoint even in case of strongly fluctuating conveyor load patterns !
Increased process stability / repeatability
Thanks to the improved temperature stability and constant radiation levels, its was possible to reduce the setpoints of the second & third temperature zone to only 5 degrees above the theoretical firing temperature.
By doing so, reducing the risk of over-firing the outer shell, while firing complex tanks with (heavy) coils.
Customer observed a much better enamel coating quality after the renovation.
Reduced energy consumption
The reduction of heat losses thru the furnace roof & walls, additional air seal plus reduction of radiation losses resulted in significant energy savings thanks to :
Shorter daily heating up time
Reduced energy consumption during production
Reduced Cost of Ownership
After the renovation the equipment performance & process reliability improved, while the preventive & corrective maintenance cost reduced to an absolute minimum.