Depending upon the annual production volume, it might be interesting to reduce labor cost by integrating all equipment of an enameling plant for water heaters and/or solar boilers.
Such integration may be done with traditional monorail conveyors in combination with automatic transfer devices, like on the picture below.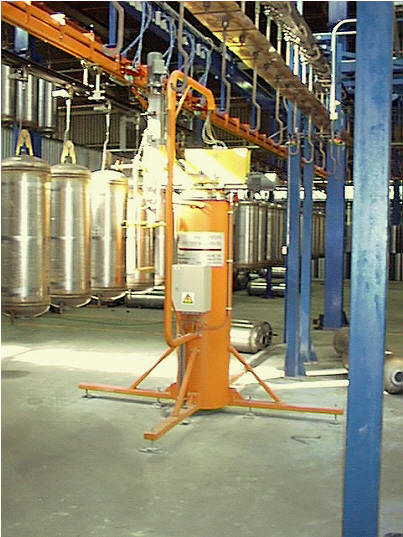 Alternatively a so-called power & free conveyor system may be used.
This conveyor type consist of two conveyor tracks above each other.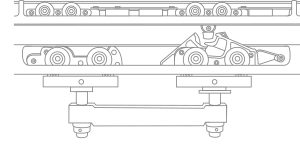 On the lower level free cars may run, while via the power chain at the upper level the free cars may be (dis)connected and transported.
Nowadays there are P+F systems, which thanks to a very special transfer system even include the transport of products within the enameling furnace.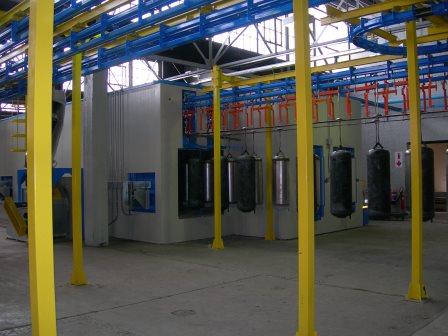 DTC may assist with the evaluation, which solution is most suitable for your vitreous enameling project.