GFS (Glass-Fused-to-Steel) is a frequently used alternative name for vitreous enamel to describe the most durable coating for a storage tank or silo.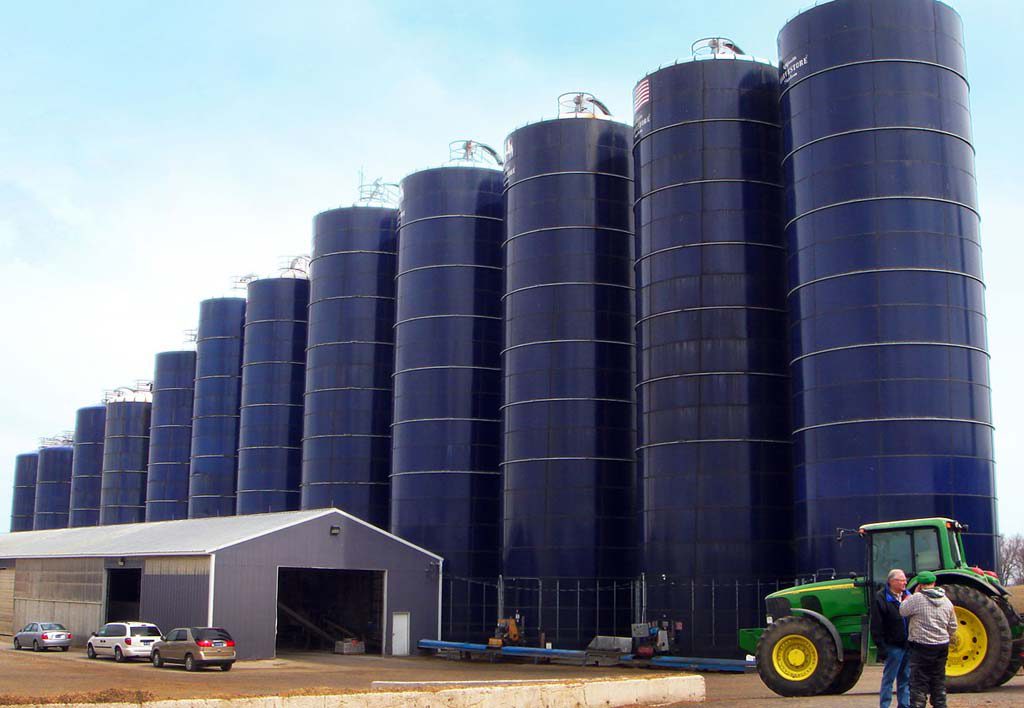 Depending upon the required functional coating characteristics, the applied enamel film may consist of 1, 2 or sometimes even 3 consecutive layers.
These tanks & silo's are typically designed and manufactured according to AWWA D103-09 and/or ISO 28765.