The world is in anticipation of a fourth industrial revolution.
This revolution is driven by giant leaps in ICT innovation and promises to radically alter the face of industry in the coming decades.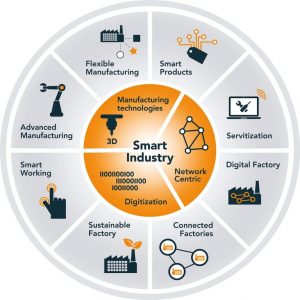 Automated production systems using advanced robotics increasingly communicate with each other on detailed aspects of production, joining up hitherto fragmented manufacturing processes.
By linking all steps in the value chain, a world of possibilities opens for companies, old and new.
See https://smartindustry.nl/english/ for more info about this topic.