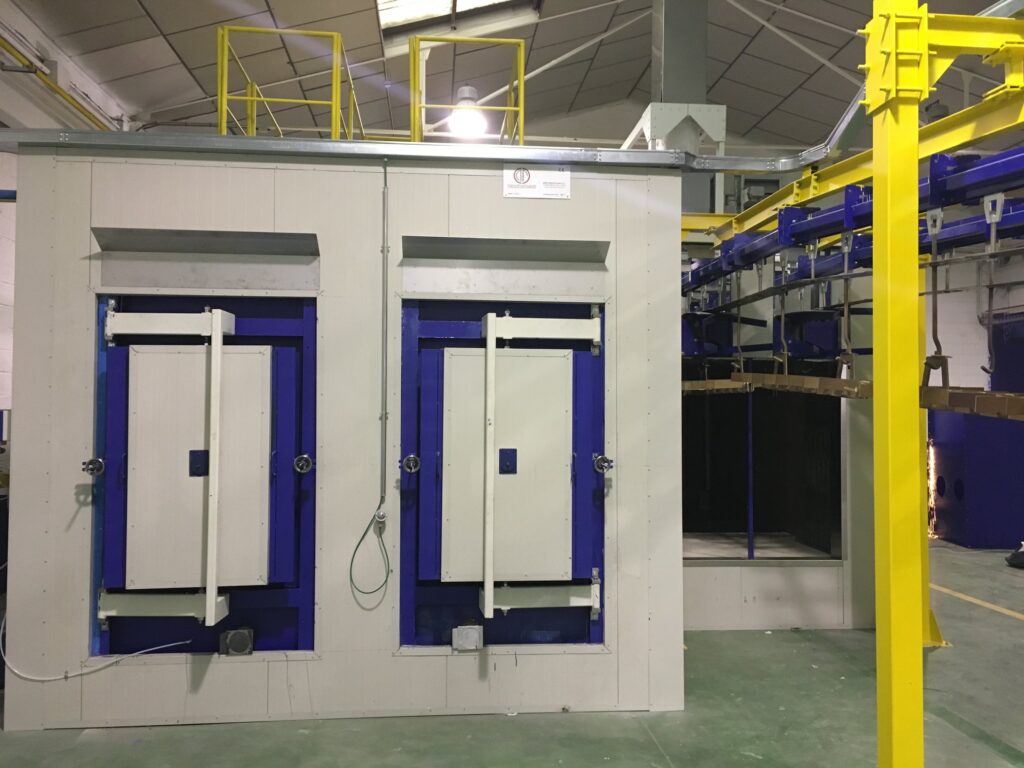 One of our relations in Europe has a relative new low thermal mass continuous enameling furnace for sale.
The main characteristics of this furnace are as follows :
– original manufacturer New Furnace
– double hooked U-type
– hotzone length 5 meters
– effective product sizes 1450 mm height and 550 mm width
– gas fired with 4 radiant tubes & metal flue
– capacity circa 1250 kg gr/h
Please contact us, if you are potentially interested in this second-hand enameling furnace.
Author
Ronald Ditmer is the founder and managing director of Ditmer Trading & Consulting BV. Involved in the vitreous enameling industry since 1984 and specialized in setting-up complete enameling plants, designing enameling equipment and troubleshooting enameling processes & equipment.
0
0