Industrial Enameling Portal® transferred to secure new server with improved Content Management System (CMS) as of December 8, 2018.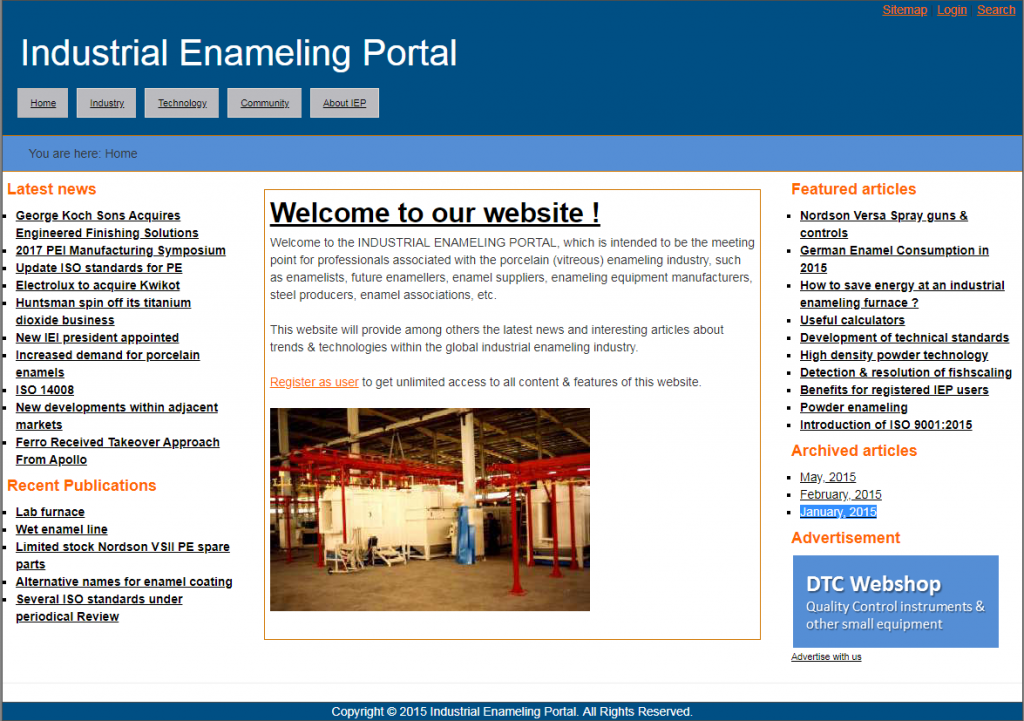 In 2015 Ditmer Trading & Consulting B.V. established the Industrial Enameling Portal® at http://www.enameling.eu
This portal was intended to become an independent meeting point for professionals associated with the porcelain (vitreous) enameling industry, such as enamelists, future enamellers, enamel suppliers, enameling equipment manufacturers, steel producers, enamel associations, etc.
Unfortunately spammers exploited weaknesses in the utilized Joomla software and made it increasingly difficult to keep its community forum clean.
For this reason we closed down the original Industrial Enameling Portal® as of December 8, 2018 and redirected its URL (www.enameling.eu) to the "news from the enameling industry" section of this website.
In addition to the feature-filled WordPress software, the new portal will also benefit from more secure network communications thanks to the use of Hypertext Transfer Protocol Secure (also known as HTTPS communication protocol)
Goto new portal