With ultrasonic thickness measurement, you may detect the thickness of individual layers within a multi layer coating.
This may be of great help, when troubleshooting e.g. a two coats / one fire vitreous enameling process.
See our webshop for more details about this and other film thickness gauges.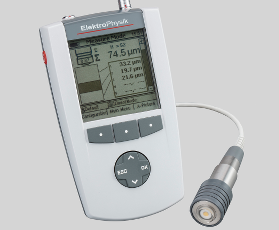 Author
Ronald Ditmer is the founder and managing director of Ditmer Trading & Consulting BV. Involved in the vitreous enameling industry since 1984 and specialized in setting-up complete enameling plants, designing enameling equipment and troubleshooting enameling processes & equipment.
0
0